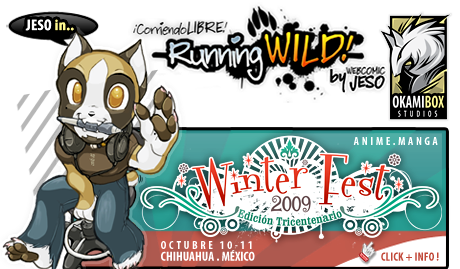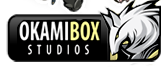 </b>

COMMISSION ME! | Furaffinity | VCL | Sketch Blog | My Music | YouTube | Side7 | Myspace | Lego | #okamiboxstudios |
.

THE DRAW IS OVER! GOOD
LUCK TO THE WINNERS! ;D

YOU COULD WIN A TOTALLY FREE
COMMISSION FROM ME!

- -

ACTFUR ON AIR is having a huge give away, with
lots of artist pool to choose from , ;3 and I'm part of the pool~!
but HURRY UP, it will only last TILL the end of this MONTH ~ AUGUST! -> [link]

- - WHAT YOU ONLY HAVE TO DO, TO GET SOME FREE ART IS TO:
Write an e-mail in to mail(at)actfuronair.com. Write anything revelant about the show, Check out for more details here -> [link]

- - Oh YEah~! LISTEN to my shmexy Radio SHOUTOUT on EP.6 !
Min 23 / Sec 15 ~ oh yeah, it's for reals alright. <D
[link]



P.D
ART FLOOD IS HERE~!
;D Cheers Everyone!

---

EL RETO YA TERMINO!
SUERTE A TODOS LOS GANADORES! ;D



ASI ES! PODRIAS GANARTE UN COMISION
TOTALMETNE GRATIS HECHA POR MI! lee abajo ;D


- -

ACTFUR ON AIR
esta regalando unos premios increibles, y entre esos estoy
como uno de los artista que puedes escogar para tener un
comision, completamente gratis! PERO APURENSE! solo va
durar hasta el fin de este mes~ AGOSTO! -> [link]

- - ESTO ES LO QUE TIENES QUE HACE PARA GANARTE UNA COMISION:
Manda un correo a mail@actfuronair.com. Escribe lo que sea realacionado con el show, y~ eso es todo! ~ Chequen los detalles aqui ->[link]

- - O si! ESCUCHEN mi SPOT de RADIO en el EPISODIO 6 !
Min 23 / Seg 15 ~ oh si, es de a devis, chequenlo. <D
[link]


P.D
¡HAY VIENE EL "GOLPE-ARTE"~!
;D Saludos a todos, Ya estoy de regreso!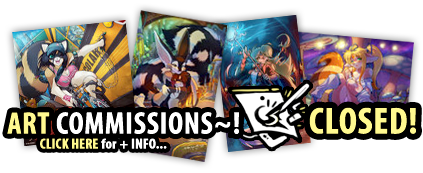 </sup>
"Thanks For Visiting!
Gracias por visitar~!
-JESO-